Please go to our new site at: www.rootsweb.com/~kybcgs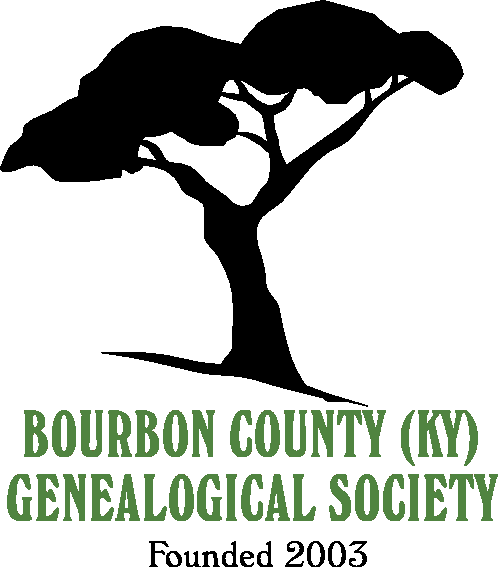 Bourbon County (KY) Genealogical Society was formed on November 20, 2003. The Board and the membership are working hard to create an organization to be proud of and to rival the longer standing societies of our area.
If you have genealogical ties to Bourbon County, Kentucky, we invite you to become a member of our new society. A table of membership fees can be found under Membership Information. There are also links to our magazine, "The Bourbon Countian", publications that are or will soon be for sale, a list of our Board of Directors, and some photographs of the area that is currently Bourbon County.
The Society's major fundraiser is GeneScene 2004. It is a Genealogy & Craft Fair and is sure to have something to interest everyone. Find out more by clicking the logo above or by visiting our Upcoming Events link.
The Society meets at Paris-Bourbon County Public Library, 701 Main Street, Paris, Kentucky on every third Thursday of the month between 6pm and 8pm in the Genealogy Room. Why not come and join us for our next meeting?
Bookmark this page if you are interested in Bourbon County genealogy as this website will be changing constantly, especially after society meetings.
BOURBON COUNTY (KY) GENEALOGICAL SOCIETY
P.O. Box 951
Paris, Kentucky 40362
tugs on the latchstring.